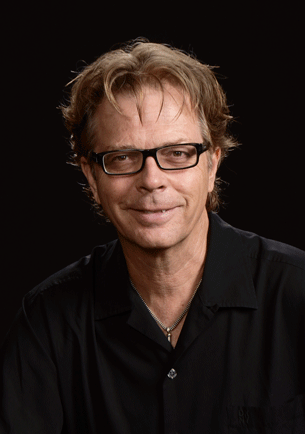 "Innovation, creativity, and production are my driving forces in this industry."Russell
Founder of RT Research Corporation in 1982 after working in the turquoise industry since 1975.
History: After 4 years in Fine Art & Design at Colorado University, I moved to Arizona to romance the Stone. Turquoise was popular in the late 70s, so I incorporated it into my jewelry designs. Natural gem quality hard turquoise was expensive and elusive. A phenomenon, stabilized turquoise, would emerge to be the big picture for my livelihood.
When studying jewellery design in Colorado, my father, who was living in Arizona, sent me a parcel of Turquoise stones that I instantly fell in love with and used to create a small collection of contemporary Turquoise jewellery. I began to accumulate and sell Turquoise rough to many of the Native American Cultures in the Southwest, which led to a love of their creative expressions in Turquoise and silver and their unique way of life. I imagine that there are only a handful of non-Native Americans that have experienced Native life at the level that I had been lucky enough to experience. At that time in the late '70s and '80s, the Southwest Turquoise jewellery explosion was a billion-dollar business. Wanting to spread my love of Turquoise with others, I travelled extensively in Asia and other areas where a vast amount of gemstone jewellery was just beginning to be produced on a modern level.
I would have to say that we have enjoyed moderate financial success but also achieved personal satisfaction from all that we have created.
One of the most significant was the invention of the compressed turquoise blocks. Probably about 1978, I purchased several bags of Mexican turquoise which I left in my backyard during a rainstorm. Some of the softer pieces stuck together and since most turquoise is smaller in size, I thought about compressing the nuggets to form a larger block for production. My friend let me use his hydraulic press to produce a pail full of blocks which I stabilized then off to the Santo Domingo Pueblo in New Mexico where the Natives purchased large amounts of rough to produce their Heishi necklaces. I sold out in a couple hours but came back the next morning with their money in hand just in case the compressed turquoise didn't withstand the spinning and grinding process. It did and they wanted more "Turquoise Cheeses" because I produced these first blocks in cylinders that resembled their local cheese production.
Who's got 2 bucks for lunch? When some of us turquoise dealers would get together, there was bragging like " I just sold $40,000 or I just sold 2 tons of rough, etc but then no one would really have money so we would say " Who's got two bucks for lunch". About that time I had a invoice to a foreign company for $38,998 so I added " $2.00 for lunch to make an even 40K, and thought it was funny. They didn't get the joke and I had to remake the invoice for less the $2.
I have probably stabilized over 300 tons of turquoise in my lifetime but currently it is difficult to locate any large quantities of clean blue turquoise in the world today.